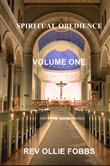 SPIRITUAL OBEDIENCE volumes 1 and 2 are available now
THIS ONE IS ABOUT THE CONCEPT OF WHO WE ARE BASED ON SEVERAL DIFFERENT FORMATS OF LIFE, THE MAIN FORMAT BEING GODLY, AND THEN WORLDLY, UNDER EACH THERE ARE MANY DIFFERENT FORMATS OF LIFE THAT I TALK ABOUT THE HARDEST FOR ME WAS THE PART ON SELF CONTROL, THIS WAS MY GREATEST PROBLEM ONCE I DECIDED TO GO INTO REBELLION.
the final book will be ready maybe some time in early 2014 - it's main theory is called the line of obedience, and in it you will find that some lines of disobedience is declared as obedience.
THE NEXT SUBJECT IS HE CODE OF SILENCE;
THIS BOOK I BASED ON THE SUBJECT MATTERS OF ABUSE, ABUSIVE SITUATIONS, HATE CRIMES, WHAT THE BIBLE SAYS CONCERNING SUCH THINGS AND IT SHOWS HOW GOD FEELS ABOUT YOU AND WHAT YOU NEED TO DO TO GET OUT THE LINE OF FIRE AND INTO THE LINE OF PRAISE, PURPOSE AND POSITION
THE NEXT BOOK IN THE LINE UP IS THE ESSENCE OF LEADERSHIP THIS ONE IS THROUGH A NEW PUBLISHER WHO DOES EBOOKS SO THIS ONE WILL BE ABLE TO BE READ ONLINE AND WITH IPADS, KINDLES AND OTHER EBOOK TYPE COMPUTERS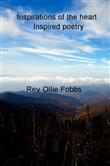 THEN THERE IS INSPIRATIONS OF THE HEART volumes 1 and 2
this is a book on poetry and it's also available at booktango.com at $4.99 and by now I am sure it's available at itunes and Amazon all for $4.99
At present there are 5 books in this series available right now, book number 6 is one of the books that i am getting ready to send in, and I am already working on Book number 7, so, at this point I have no clue as to how many books will be in this series.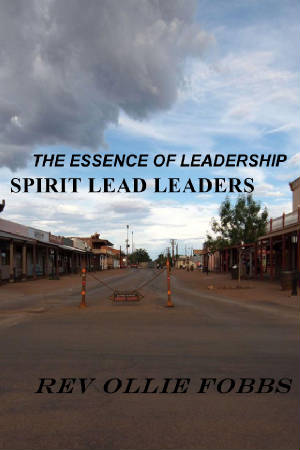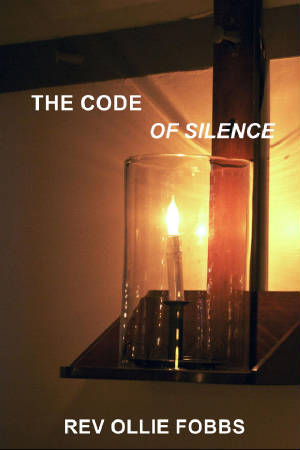 Book Tango has been good to us, and to celebrate here is the next addition that is on it's way, it's called the Code of Silence; this one is on abuse, the dark age of my life and the path I took to finally leave the sin of abuse alone, my theory is; if I can get out, anybody can.

it's also $4.99

this book is now called Abuse is not of God

it is still with Book Tango and I think I set the price at $4.99




the sister unit to this book is called, "I refuse to have a bad day" it too is at Book Tango and is available on Amazon for .99 cents, this one is about when I was younger dealing with extreme anger because of me, I had an interview that morning and went into my ritual for the day, and finally declared I REFUSE TO HAVE A BAD DAY - AND I DON'T CARE WHO LIKES IT! and it stuck - even though i have plenty of them, but I don't let the events of the day ruin the day.




LOOKS LIKE, I NEED TO PLAY SERIOUS CATCH UP HERE - as of right now, I have 76 books on the Market.

there are 22 books under - INSPIRATIONS OF THE HEART

WORKING ON BOOKS 11 THROUGH 15

there are 4 total in SPIRITUAL OBEDIENCE

THERE ARE 4 IN THE - MISCONCEPTION SERIES

1 SO FAR IN THE INSENSITIVE JERK SERIES

1 UNDER ABUSE IS NOT GODS' PLAN

1 UNDER; DESTROYING THE NEXT

1 UNDER; IS YOUR LIFE WORTH SAVING

1 UNDER; THE SPIRIT OF DIRECT OBEDIENCE

1 UNDER; I REFUSE TO HAVE A BAD DAY

AT THIS TIME, I AM NOW AT 55 PUBLISHED BOOKS. IN THE SERIES OF INSPIRATIONS OF THE HEART - THERE ARE 17 BOOKS, IN THE SERIES MISCONCEPTIONS, THERE ARE 4, IN THE SERIES OF RADICAL OBEDIENCE, THERE IS 1 OF 16, IN THE SERIES OF SPIRITUAL OBEDIENCE, THERE ARE NOW 4 BOOKS OF 5. THEN THERE'S OTHER THINGS THAT I AM NOW WORKING ON, ONE OF WHICH IS A SERIES OF 36 BOOKS ABOUT FAITH.